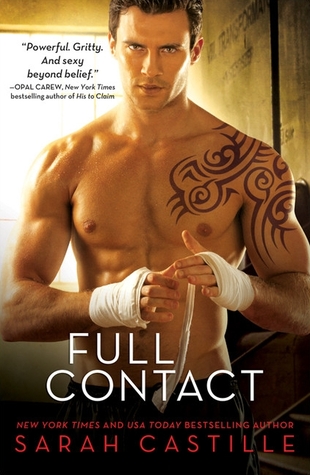 # OF STARS  5/5                    Genre:             Romance                     Pages: 304
Overview:
When you can't resist the one person who could destroy you…
Sia O'Donnell can't help but push the limits. She secretly attends every underground MMA fight featuring The Predator, the undisputed champion. When he stalks his prey in the ring, Sia is mesmerized. He is dominant and dangerous and every instinct tells her to run.
Every beautiful thing Ray "The Predator" touches he knows he'll eventually destroy. Soft, sweet and innocent, Sia is the light to Ray's darkness-and completely irresistible. From the moment he lays eyes on her, he knows he's going to have to put his dark past behind him to win her body and soul.
Reviewed by Tammy:
I received a free ARC copy from the author in exchange for an honest review.
Over protective big brother who is a cop? Check
Over protective father? Check
Finding the one for you. CHECK
She is trying to deal with her past issues and her PTSD and panic attacks. Having a major crush on a fighter who happens to be a teammate of your brothers. With her history what could go wrong? What could happen? Will they survive?
We see how she tries to rebuild her life after that fateful day. How she struggles to trust people especially guys she likes. How she has reinvented herself to deal with the tragedy.
How the fighter was able to get thru her walls and what they have to go thru to be together.
This is a moving story of strength and determination to get your life back any way possible after being RAPED. This is an INSPRIATION story on how to fight back THANK YOU Sarah.