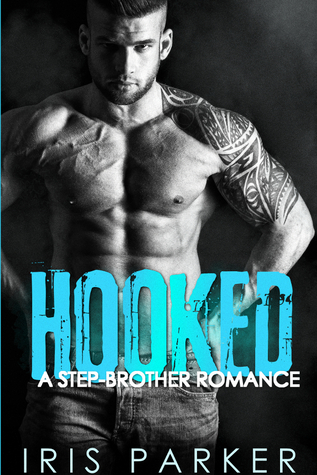 by Iris Parker
# OF STARS 4/5      Genre: ROMANCE      Pages: 240
Overview:
Thirteen years as a rugby superstar.
Thirteen years of winning streaks, of making more money than I've known how to spend, of women throwing themselves at me.
Thirteen years since I last saw her, knowing she has every right to hate me, her so-called stepbrother.
Thirteen years knowing I ruined her life and left without looking back.
Or so she thinks.
Money can't buy forgiveness, but at least it can get my foot in the door.
Hooked is a complete, standalone romance novel with mature themes intended for readers 18 and over. 
Reviewed by Tammy:
I received this free copy from the Author for an honest review.
This is a very moving story. They didn't get along when he was their during the summer. In truth he made her life hell. But he finally grew up. Unknown to her he followed her career. When the opportunity came up where he could make amends for the wrongs he did her he took it. But nothing went how he expected it was better. 
Will they make things work? Will he get over his past? Will he wake up in time? What will their next choices be?