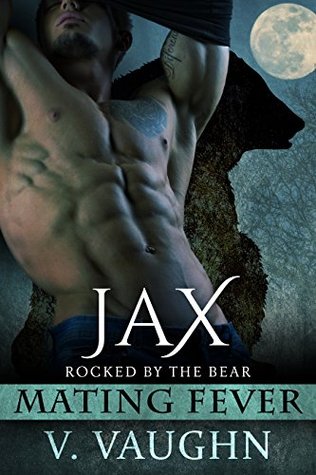 by V. Vaughn
TITLE: Jax
SERIES: Rocked by the Bear #6
ARC Received From: V. Vaughn
# OF STARS 5
Genre: PARANORMAL
Pages: 58
Overview:
Sasha Rivard is an assassin with one thing on her mind — eradicate werebear at all costs. When she's captured and held as a prisoner, she's rescued by the impossibly gorgeous Jax Vachon. Her savior wants her for something, and the truth she finds out might be worse than death.
Jax Vachon was beginning to lose hope he'd find his partner for life when he discovers her in an unlikely place — handcuffed to a chair in his living room. When he whisks her away from certain death, Sahsa's not happy about what he reveals, and Jax must convince her that the species she hates most in the world is the one she's meant to be.
WOW I loved the book. We follow up where we left off with Jax trying to save his mate. Will she stay or will she run? Will she open her eyes and see what is right there or keep the blinders that the Eradicators taught her? Will she try to save her mate or get him killed? What will happen next?
I received an ARC version of this book in exchange for an honest review.